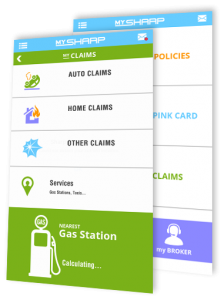 Five years ago a small insurance broker in Calgary, Alberta called Sharp Insurance contacted us to build an app for their clients. It was at a time when most, if not all, insurance brokers relied solely on phone support and postage. President Sherif Gemayel was forward thinking enough to recognize the value an app would be to his customers and, in turn, to his business. Fast forward a few years and Sharp Insurance gets recognized as one of the fastest growing brokerages in Canada.
Nowadays, more and more businesses have started to develop apps for their clients. This is because people have started to understand that effective mobile strategy is not only about having a mobile-friendly website.
Today, you will find various small businesses you interact with regularly that have their own mobile apps.
If you don't have a mobile app for your business yet or don't fully understand the importance of having one, listed below are a few reasons which can help you realize why your brand might be in need of one!
1) An app helps you improve customer engagement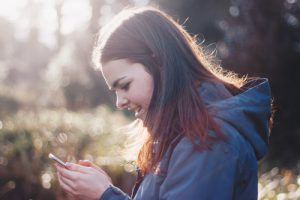 Regardless of the products you are selling or the services you are providing, customers need to have a platform through which they can reach out to you. By integrating a help desk or messaging feature within the app, you can make communication easier.
People prefer to get in touch via text instead of via call, even when dealing with businesses, which is why having an app is important.
2) You get a direct channel for marketing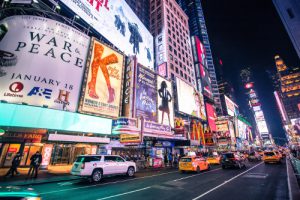 An app for your business has numerous functions. It can provide the customer with general information, help with booking forms, prices, search features, and a lot more. But perhaps, the greatest advantage of having an app is that you can provide the customers with all relevant information, including promotions and special sales, easily and conveniently.  You have a consistent medium of advertising your business right to your clients.
Additionally, with the push notification feature, you are one step closer to having a direct interaction with your target audience.
3) Providing value becomes easier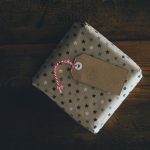 With a mobile app, you can digitalize the loyalty program you have, if any. You can move forward from the old point collection card program and make it possible for customers to redeem their rewards through the mobile application. As a result, you can get more return customers and more downloads due to overall convenience.
4) You can build your brand and get recognition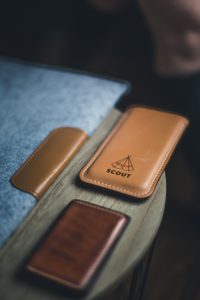 Having a mobile application can work wonders for your brand awareness. A mobile application is more like a blank canvas, and you have the freedom of doing whatever you want with it. For example, you can make the app hip and stylish, or you can also make it informative and functional depending on your target audience
However, your aim should be to create an app that is filled with features the customers love. Meanwhile, the app also needs to be beautifully designed and easy to navigate. The more involved the customers are with the said application, the quicker they will turn to your services and products.
5) It can help cultivate customer loyalty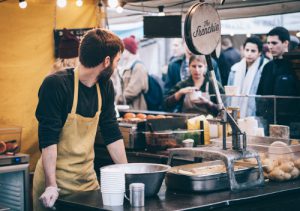 This is the most crucial benefit of all. Having a mobile app encourages exceptional customer loyalty. Advertising has taken a lot of forms, and it is constantly present around us in the shape of emails, Facebook ads, website banners, websites, coupons, flyers, newspaper ads, flashing signs, billboards, and roadside banners, etc.
For a lot of businesses, spending a lot of cash on advertisements isn't a viable option. Instead, a useful strategy is to focus more on creating a strong connection with customers through an app and making them loyal to your services or products.
6) Your customers constantly glance at your business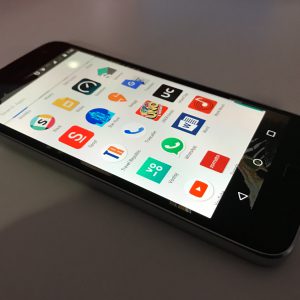 According to statistics, an average American spends at least two hours daily on a smartphone. Of course, in the two hours, a person uses only a few applications; however, the user still has to unlock the mobile, scroll through the device, and scan the screen to locate the app they want to use. This 'time-to-search-for-an-app-to-use' is what businesses want to make use of.
When your app is also present on their device's screen, it'll still be subconsciously stored in a person's mind. Having a well-designed app icon is more than enough to make people remember your business if they're in need of something you can offer.
Furthermore, they might even decide to open the app to see if there's any new development concerning your business they should know about.
7) You can make yourself stand out amongst the competitors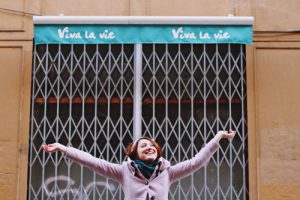 With a well-designed app you can easily stand out from your competitors and create a stronger bond with your target audience.
Developing the Best App for Your Business
If you want an innovative and interactive app for your business across all platforms, harpLabs has a professional team that can deliver. From the layout, features and User Interface, harpLabs has a team you can count on to create an app that can help you connect with your target audience.  Get a free estimate now by filling in this form.